Julie Penshorn
USDF bronze, silver and gold medal instructor and trainer Julie Penshorn is the owner and trainer at Sunborn Stables and is Certified with the United States Dressage Federation and Approved by the United States Eventing Association.   She is also Certified from Tanglewood Equestrian Institute as an Instructor and Trainer in 1978.  Julie has been teaching and training horses for almost 40 years, specializing in gentle yet challenging work with horses and riders of all disciplines. Julie both starts young horses and trains advanced horses through Grand Prix dressage. She's competed extensively in dressage and eventing. Julie and her students have won numerous important competitions. However, Julie also gives her full effort to any student who wants to improve just for their own enjoyment. Go to the video tab to learn more about Julie and watch some training rides.
She has judged, trained, taught lessons and studied with some of the country's most respected professionals.  (See Julie's Resume)

Julie has trained hundreds of horses across the country. She specializes in developing respectful and happy horses.
Read testimonials from happy clients!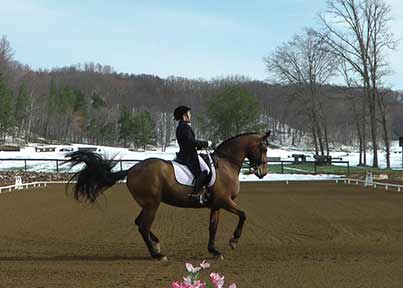 Julie on Loki, 2013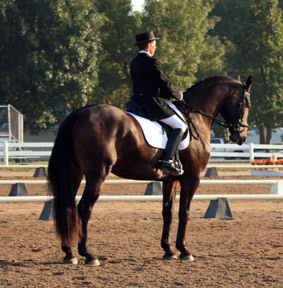 Julie on Reina del Sol at halt at 2009 Regional finals.
Over The Years Sunborn Has Hosted These Wonderful Teachers! We now have some new teachers and will get their pictures up soon!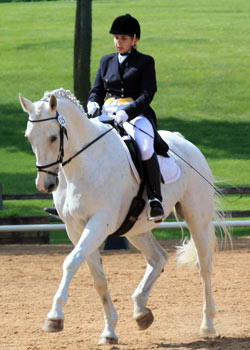 Mary Johnson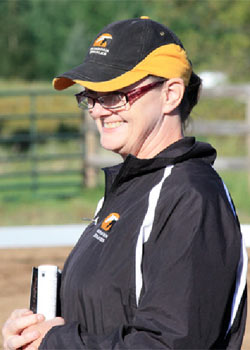 Jill Gontarek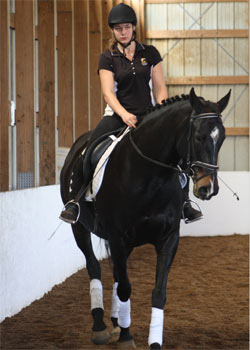 Hannah Hathaway