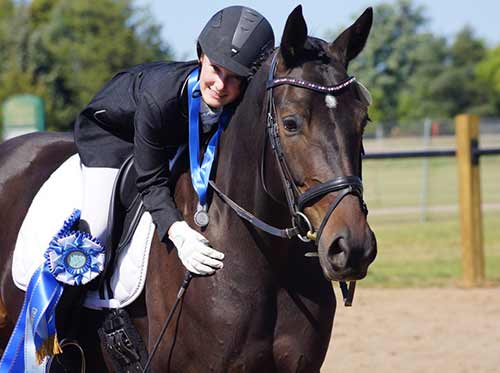 Kaytlyn Wins A Saddle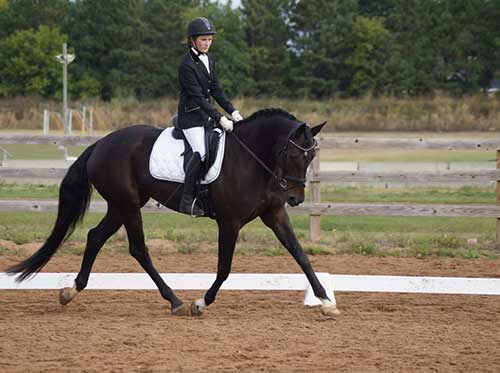 Kaytlyn at Festival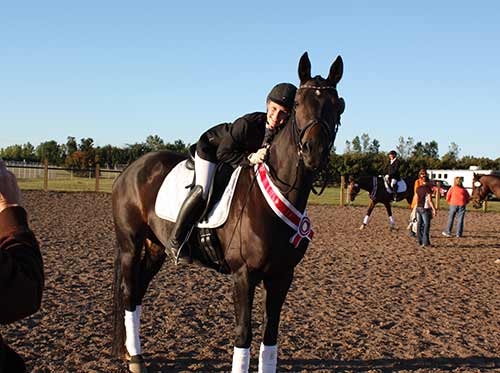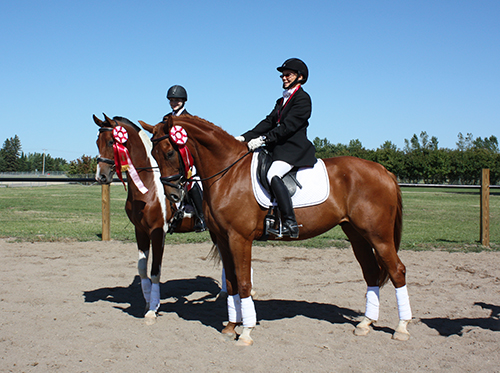 Amanda Cristofono (left) and Julie Penshorn and their two horses Dash of Fame and Paolucius are Reserve Champs today!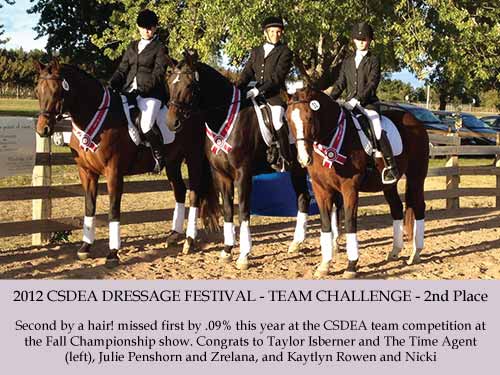 At the 2012 CSDEA Dressage Festival, Julie also won Reserve in the Prix St. Georges on Loki and Reserve at 1st Level on Zrelana! Congratulations Julie!!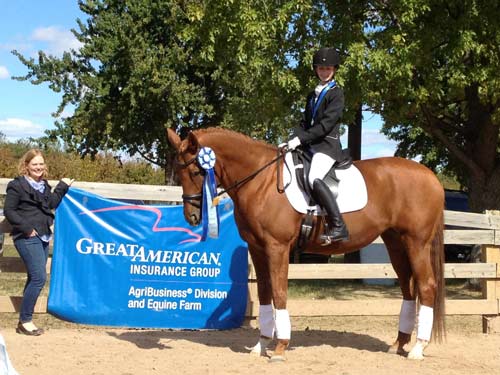 2012 CSDEA Year End Show Champion Kaytlyn Rowen on Miss Mattie 1st Level Youth!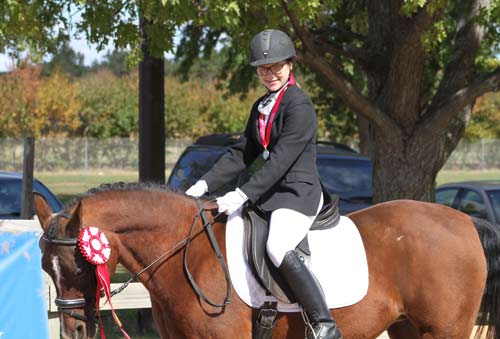 2012 CSDEA Year End Show and Reserve Champion, Amanda Cristofono!
---
Congratulations students on a successful Fall Festival Show 2011!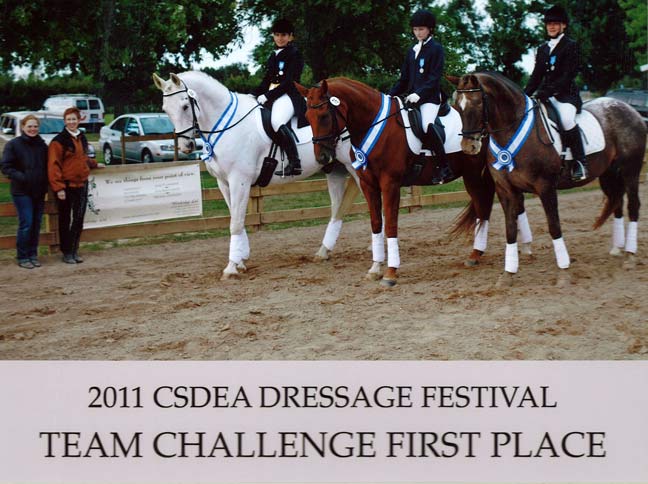 Team: Sunborn Allstars, Mary Johnson, Hannah Hathaway, and Kaytlyn R. team champions!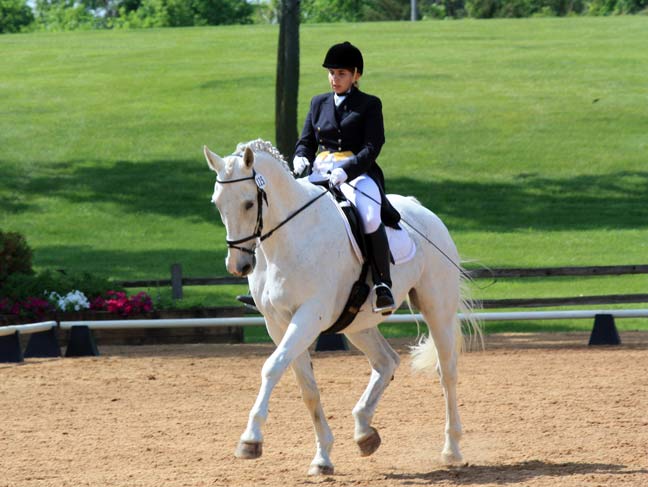 Mary Gmitter Johnson with Navello — Champion at 4th Level (above)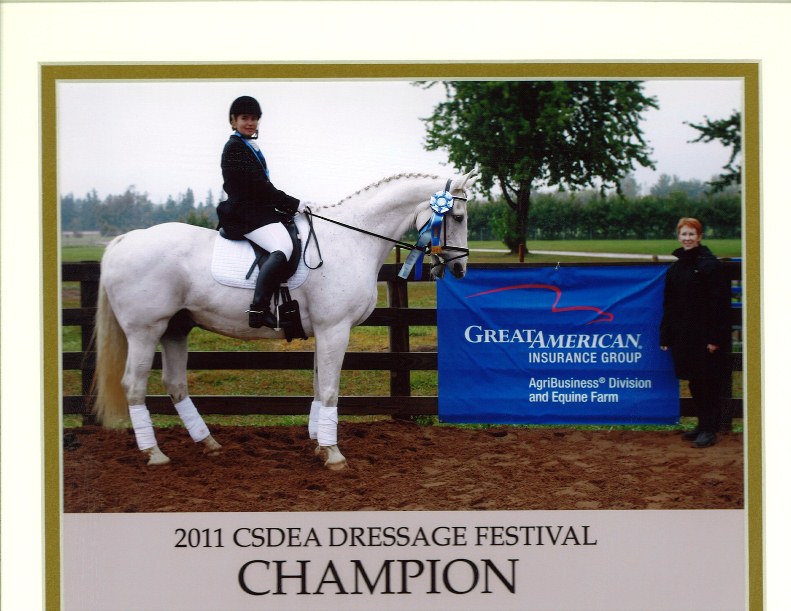 Mary Gmitter Johnson with Navello – Reserve Champion at Prix St. Georges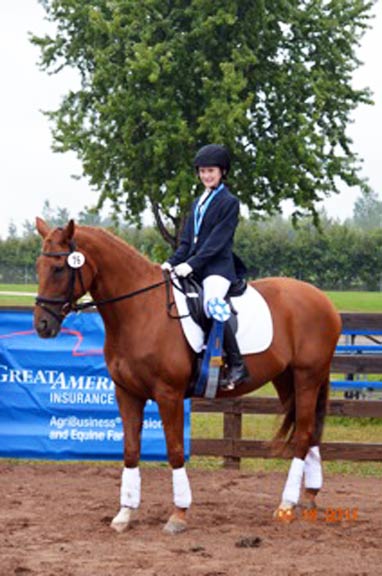 Kaytlyn with Miss Mattie – Champion at Training Level
Some of our 2010 Successes!
The Sunborn Stables team was 2nd at the Dressage Festival out of 22 teams!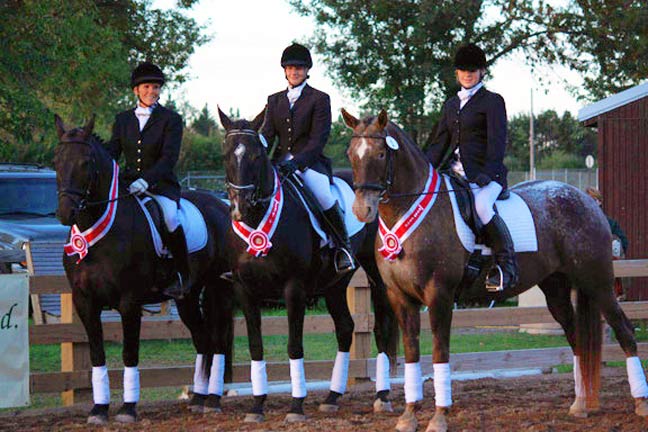 Pictured are, from left, Julie Penshorn on Prince, Hannah Hathaway on Tiegra del Sol, and Kali Mann on Diamonds in the Sun.
Reina del Sol and Julie Penshorn are 2nd and 3rd Level Champion at the CSDEA Year End Show!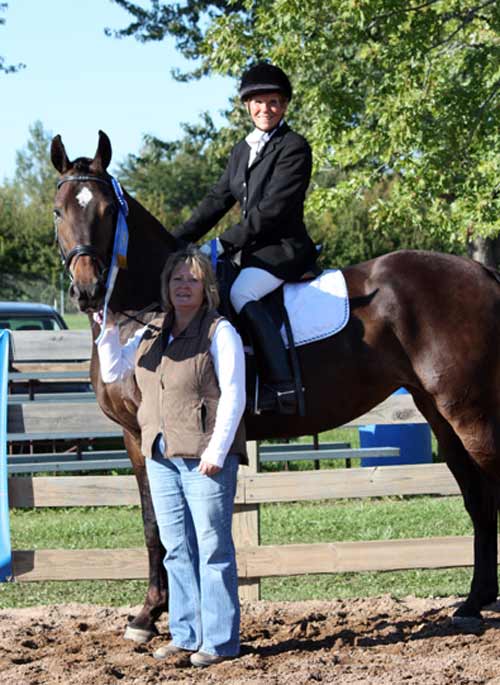 Reina with her owner Kelly Montgomery (left) and Julie.
Kali Mann and Diamonds in the Sun WIN the Junior Training Level Division!
(…and interestingly, Kali could have competed as a youth (15 and under), but competed with the older Juniors.  So the youngest girl in the division!!)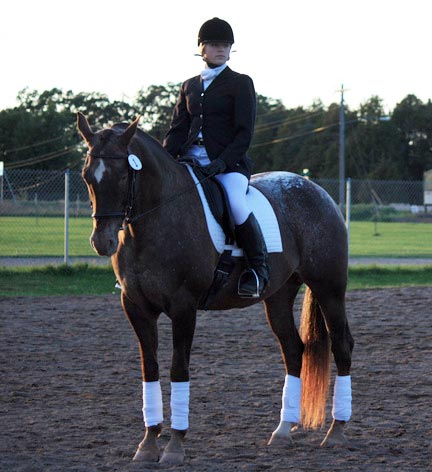 Reserve Champion 2nd Level Horse, Summer's Prince! Owned by Renee Alaska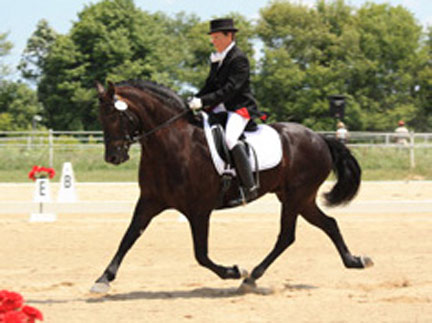 Molly Schiltgen – 3rd in USDF HOY Awards for Amateur Owners, 2009
at 2nd Level with Weltina, Hanoverian Mare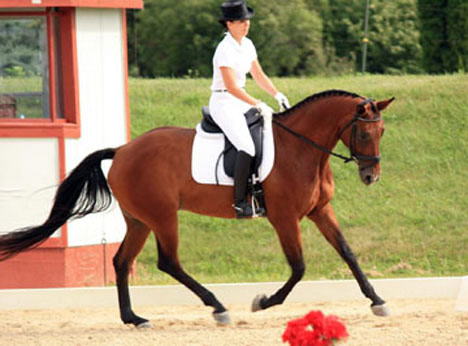 Nel Siemsen (age 15), 4th Place in USDF HOY Awards for 3rd Level Junior Riders 2009
(CSDEA Fall Festival Championship Show: Champ. 3rd Level Juniors, Res. Champ. 4th Level Juniors,
High Point 3rd Level Junior in the Central States Region, 2009)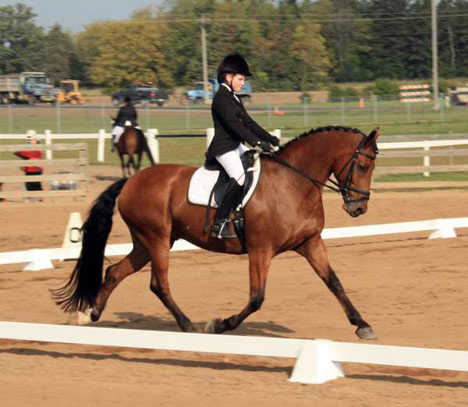 Nel Siemsen, Libby Faffler (High Scoring Junior at Fall Festival Show) & Julie Penshorn are on our
FIRST PLACE TEAM at the Festival with a combined score of 70.9% – in a field of 21 teams!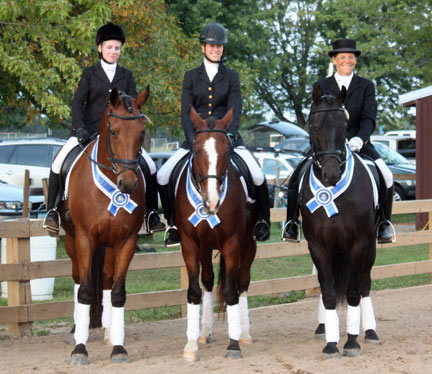 Below From Left: Reina del Sol, and owner Kelly Montgomery, Nel Siemsen and Loki (owned by Laurie Carlson),
Desi Arneson and Delta, Julie Penshorn and Summer's Prince with owner, Renee Alaska on the ground Hannah Hathaway
and Tiegra del Sol, and Libby Faffler and Nicki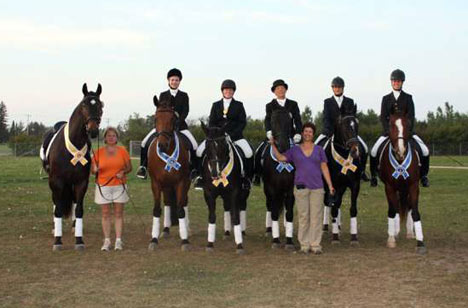 Lead trainer, Julie Penshorn, was Champion & reserve Champion at 1st Leveland 2nd Level Open with Summer's
Prince and Reina del Sol respectively. Reina del Sol is also National Champion Adequan/USDF All Breeds for
Friesian Sport Horse at 1st Level, 2009.
One of Sunborn Stables eventers, Eric Arneson is the 2nd in Beginner Novice at Trott Brook 2009 (his first recognized event!)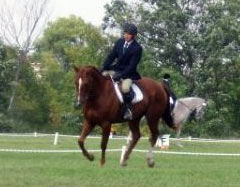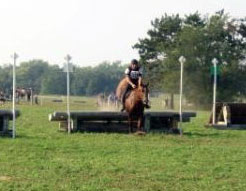 The 2008 Show Season had many successes as well!!
Including:
Layne Sandercott was Reserve Champion at Junior Young Riders and at 3rd Level in the USDF Region IV Finals in Mason City!

Layne was also a contributing member to the Junior Team for Region IV and the Jr and Young Rider North Americal Championships in Colorado (CDI) where our team got the Silver medal — a huge success for Region IV!

Jess Hanson was 6th in the First Level Midwest Regional Finals

Nel Siemsen was 4th in the NATION in Dressage Seat Equitation age 13 and under, and Layne Sandercott was 7th in the 14 to 18 year old group.
The Central States Dressage and Eventing Association Fall Festival Champions:
Layne Sandercott on Cedrick (pictured center)– Both the 3rd Level Juniors and the Freestyle

Nel Siemsen on Loki (pictured on right)– 1st Level Juniors

Julie Penshorn on Reina del Sol (standing)– Training Level Open. View a training video of Reina del Sol.
Reserve Champion
Molly Schiltgen on Lucero (pictured on left)– 3rd Level Open