Julie Penshorn
USDF bronze, silver and gold medal instructor and trainer Julie Penshorn is the owner and trainer at Sunborn Stables and is Certified with the United States Dressage Federation and Approved by the United States Eventing Association.   She is also Certified from Tanglewood Equestrian Institute as an Instructor and Trainer in 1978.  Julie has been teaching and training horses for almost 40 years, specializing in gentle yet challenging work with horses and riders of all disciplines. Julie both starts young horses and trains advanced horses through Grand Prix dressage. She's competed extensively in dressage and eventing. Julie and her students have won numerous important competitions. However, Julie also gives her full effort to any student who wants to improve just for their own enjoyment. Go to the video tab to learn more about Julie and watch some training rides.
She has judged, trained, taught lessons and studied with some of the country's most respected professionals.  (See Julie's Resume)

Julie has trained hundreds of horses across the country. She specializes in developing respectful and happy horses.
Read testimonials from happy clients!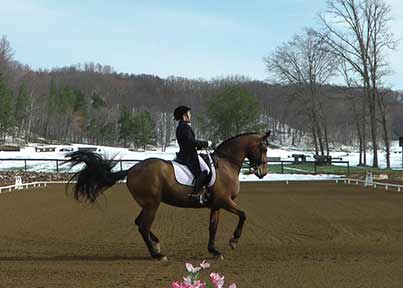 Julie on Loki, 2013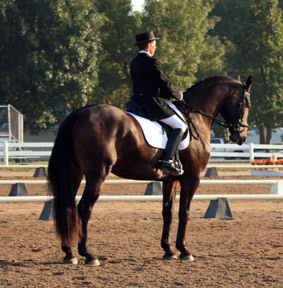 Julie on Reina del Sol at halt at 2009 Regional finals.
---
Mary Johnson
has been teaching since 2001at Sunborn. She has ridden since childhood, and owned and trained several horses. Mary has successfully shown in dressage and combined training, and is currently showing her horse, Navello. Mary and Navello are on their way to a USDF Silver Medal this year! Mary is a dedicated and ambitious teacher and trainer with extensive experience working with youth as a debate coach. In her life away from horses, she is a scientist!
Jill Gontarek has an astute eye and is able to identify quickly how to help a student. She makes the lessons fun with her enthusiastic approaches and her charming analogies. Jill and her successful dressage horse, Polly, have been at Sunborn since 2003. Jill is a true student of dressage, always fascinated by the many mysteries it provides. Jill works full-time for Ramsey County as well.
Hannah Hathaway is a talented young rider who has been an assistant trainer at Sunborn for several years. She has been in our lesson program since 2000! Hannah is an energetic, committed teacher always striving to communicate clearly with her students in order to see the changes she suggests to her students. She is especially loved by the youngest children for whom she is a role model. Hannah is a high school senior.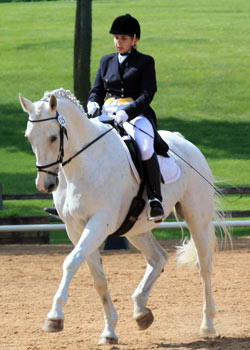 Mary Johnson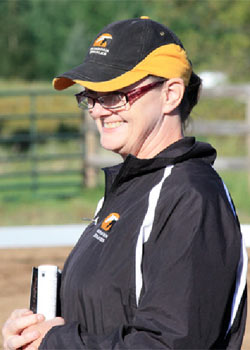 Jill Gontarek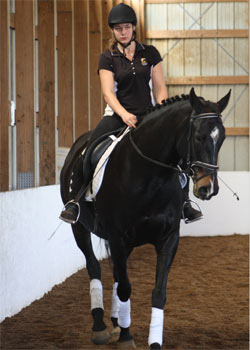 Hannah Hathaway